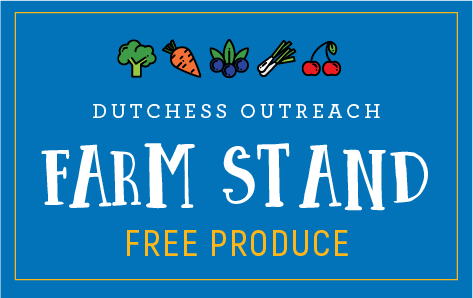 Fridays in 2022: October 21, November 18 & December 16
FREE FARM STAND!
Opens at 9:00 am until we run out of food.
The Dutchess Outreach Farm Stand is open to ALL. Don't miss out on FREE fruits and vegetables!
THE FARM STAND IS OUTDOORS IN MURPHY PARK!
Located at 8 N. Cherry Street.
FREE PRODUCE ONE FRIDAY A MONTH
---
 Interested in volunteering at our Farm Stand?