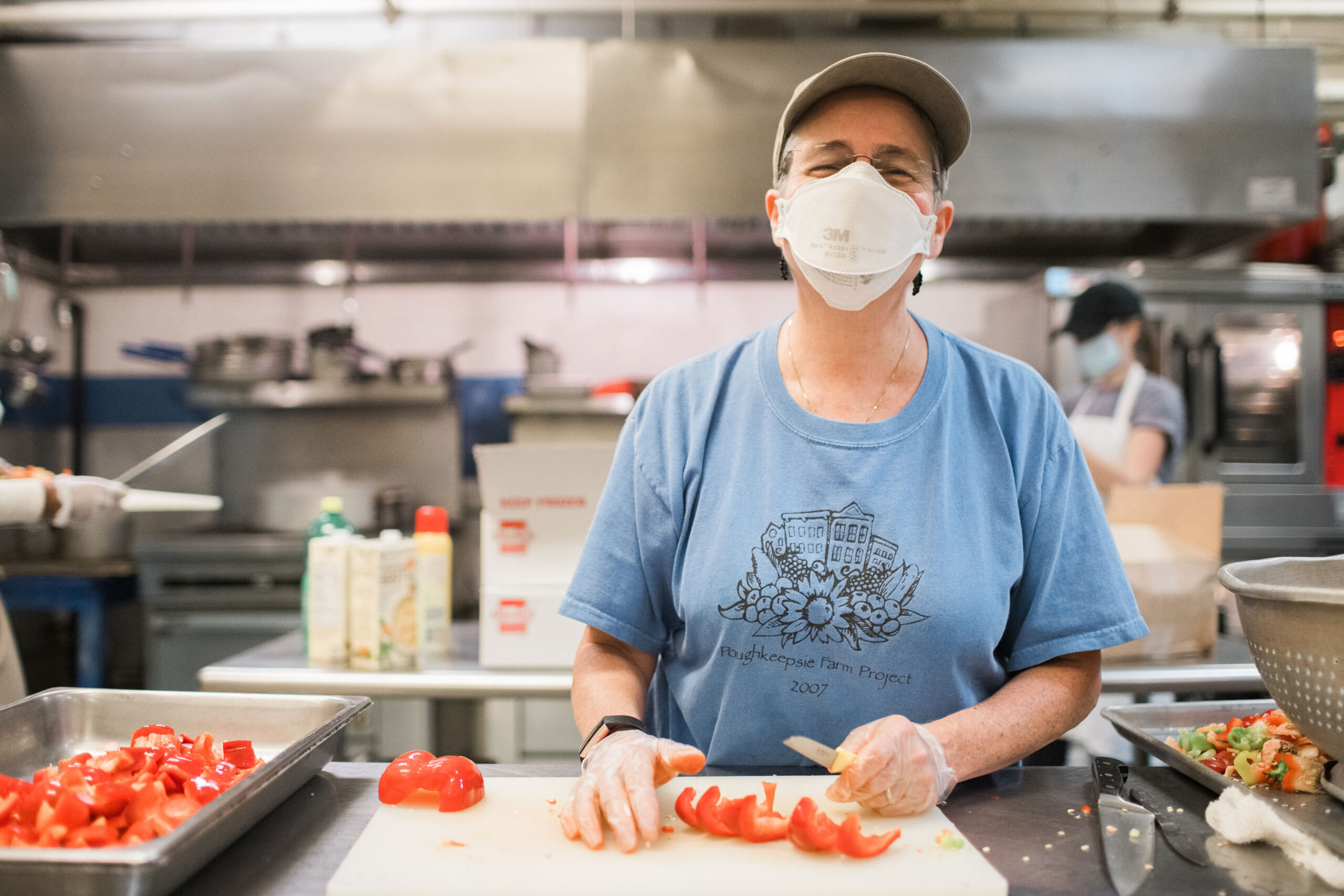 845-454-3792
29 North Hamilton Street, Garden Wing
Poughkeepsie, NY
LUNCH:      To-Go, 11:15 am- 1:00 pm, Monday-Friday
                      To-Go, 12:00 pm- 1:00 pm, Sunday                            
DINNER:    To-Go, 5 pm-6 pm, Monday-Friday
The Lunch Box, our community meal program, provides a hot lunch and dinner 5 days a week for anyone who needs one within Dutchess County. Open Monday-Friday and on most holidays to ensure that all Poughkeepsie residents are able to enjoy a delicious prepared from scratch meal.
We are committed to providing complete and nutritious meals for all individuals, sourcing a majority of our ingredients from our own urban farm as well as from other local Hudson Valley farms.
Through the last 7 months, the Lunch Box adjusted operations in order to continue to provide prepared meals to our patrons through the Coronavirus Pandemic and is currently providing meals-to-go, for pickup out in from of the Family Partnership Center.