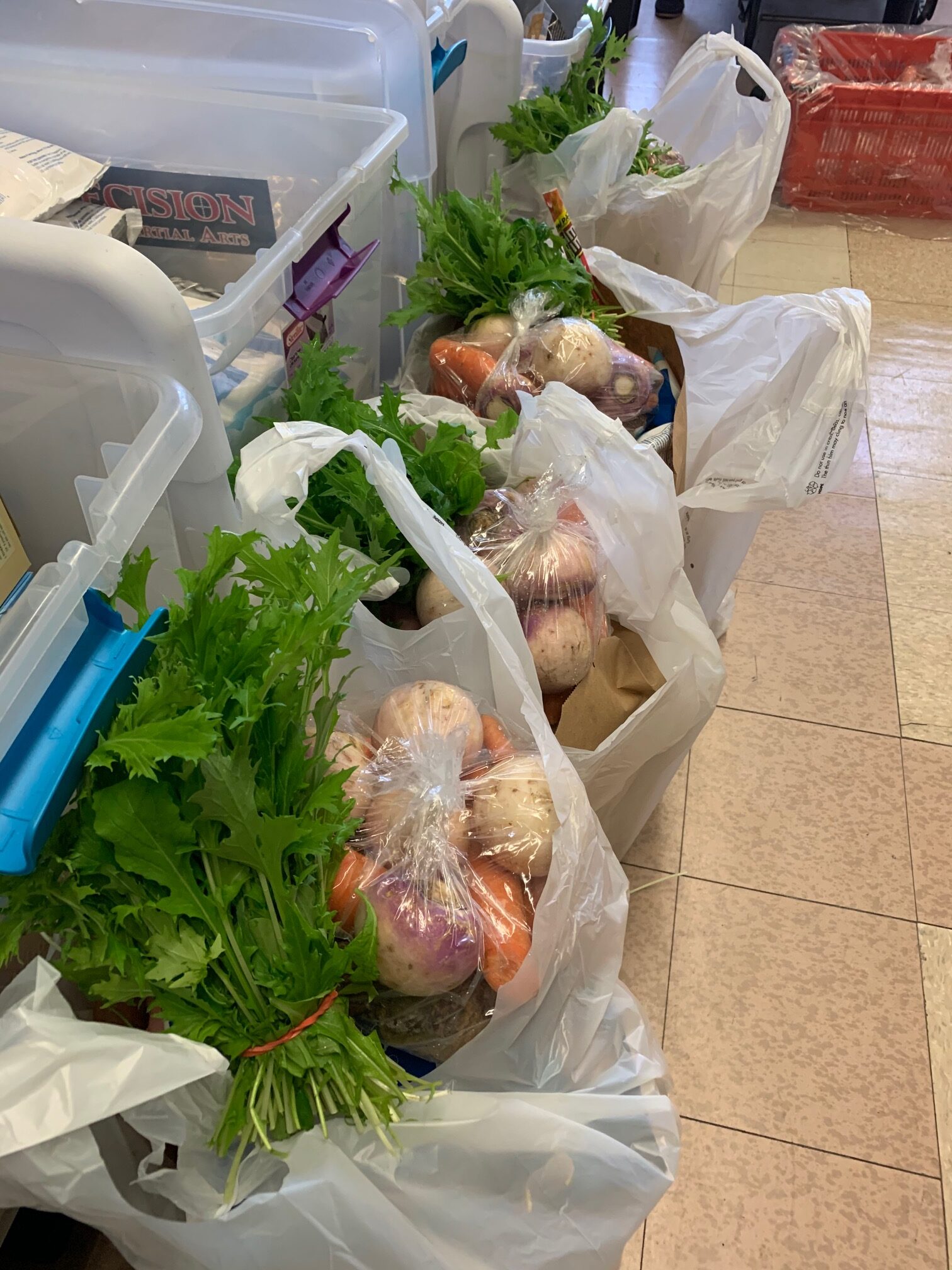 Our Longest Running Program
29 North Hamilton Street, Suite 220
Poughkeepsie, NY
Our Food Pantry provides a five-day supply of FREE groceries for the entire household. Last year alone more than 87,000 meals were provided to 9,342 people in Dutchess County, including more than 3,000 children. We're here every day if needed with no restrictions on family size. We have formula for parents to help feed their babies when money is tight. We not only supply food, but can provide personal hygiene items; toothpaste and toothbrushes, soap, shampoo, shavers, and other necessities.
Thanks to Nourish New York, The Pantry is more consistently able to provide FRESH NEW YORK STATE GROWN vegetables, fruit, and dairy.
Hours
Monday, Tuesday, Thursday, Friday from 8:30 am -11:00 am

The pantry is closed on Wednesdays
What to Bring
Please come with proof of residency and identity for yourself and all members of your household.
What to DONATE
Food Items
Peanut butter, jelly, canned fruit, canned soups, canned vegetables, pasta, spaghetti sauce, tuna, coffee, tea, baby formula.
Personal Hygiene Items
toothpaste, toothbrushes, soap, shampoo, deodorant,  feminine products, razors, shaving cream, toilet paper, tissues, diapers, baby wipes.