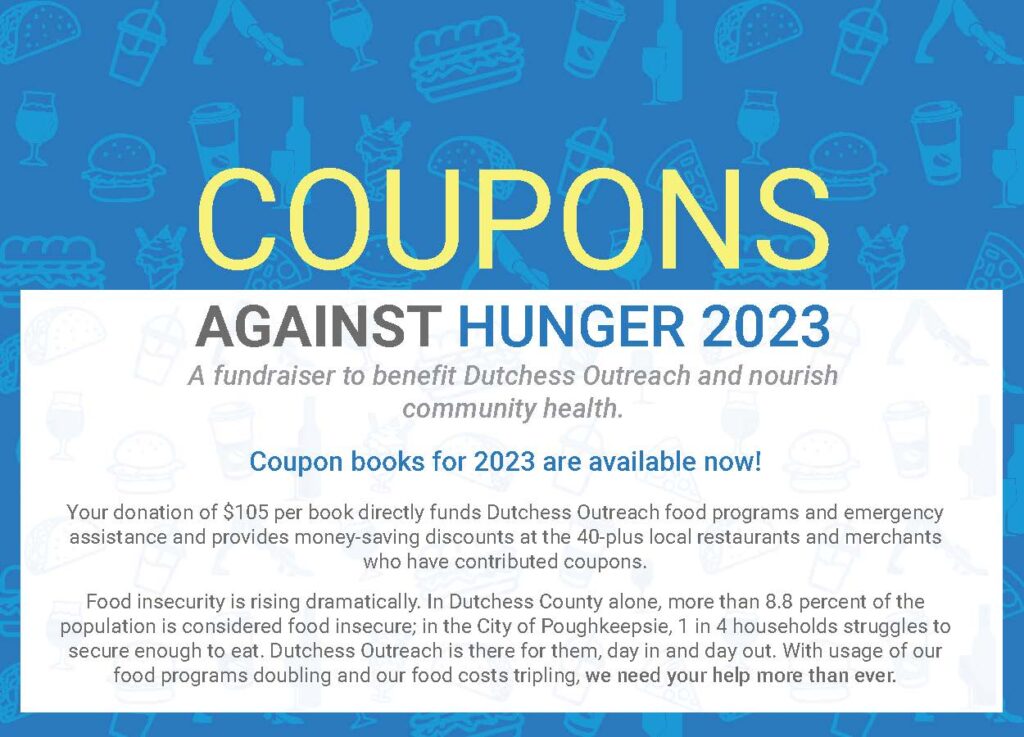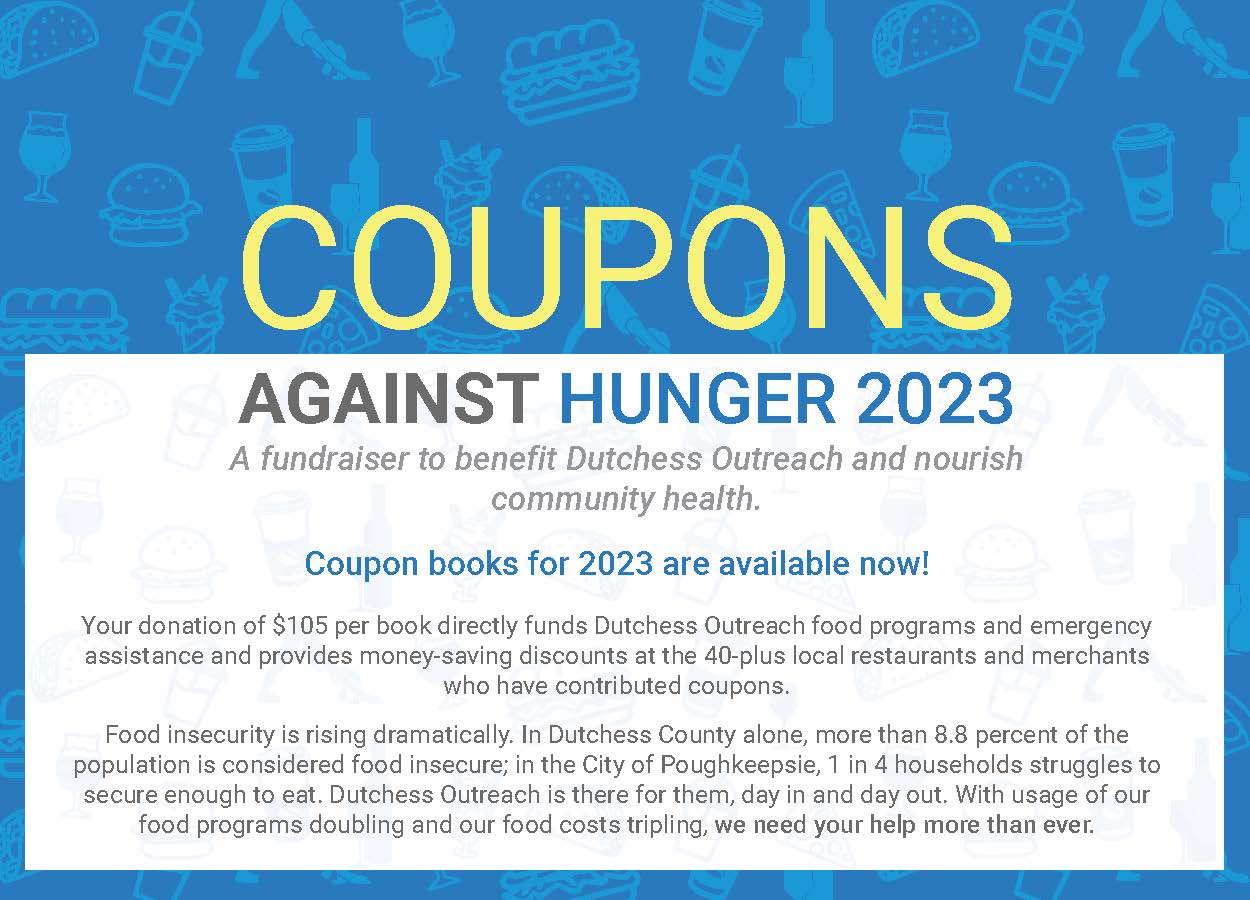 Now through October 1, 2023
Presenting COUPONS AGAINST HUNGER; a collection of coupons from many of the fine local restaurants, cafes, breweries, shops, and services to benefit Dutchess Outreach.
COUPONS AGAINST HUNGER books are available for a donation of $105. 
Packed in a handy zippered pouch and valid through December 2023, the coupon books make great Holiday Gifts and your donation helps Dutchess Outreach continue to provide food and emergency assistance during this especially difficult time for many of our neighbors. We are grateful for your support.
Here's a sampling of who is included:
Aba's Falafel, Rhinebeck
Bolt Mechanics, Poughkeepsie
Crew Restaurant & Bar,
Poughkeepsie
Eastdale Avenue Bagels,
Eastdale Village
Elizabeth Boutique,
Poughkeepsie
Embers Wood-Fired Oven,
Food Truck
Emy Delights & Bites, Hyde
Park
Essie's Restaurant,
Poughkeepsie
Glynwood, Cold Spring
Hanu Wellness, Rhinebeck
Kelly's Bakery, Poughkeepsie
Myles Photography, Highland
Old Drovers Inn, Dover Plains
Publick House, Pleasant Valley
Savona's Trattoria & Bar in
Hudson, Kingston,
Poughkeepsie and Red Hook
Smoke Haus & Deli, Hopewell
Junction
The Crafted Kup in Arlington,
Eastdale Village and
Poughkeepsie Galleria
Utensil Kitchenware, Beacon