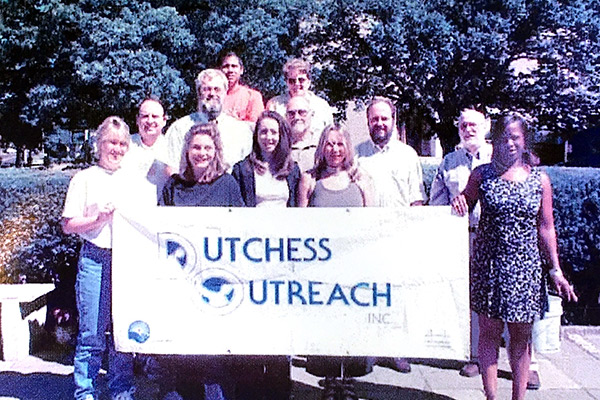 1974
Poughkeepsie, NY the Trinity United Methodist Church (Trinity UMC) Neighborhood and Discovery Program began to respond to the need for emergency services and to advocate for those with limited means. Space and volunteers were provided by Trinity Church, initial funding came from the Methodist New York Conference, and Mary Keeley was a part-time staff member.
1976
The program became a Satellite of the Model Cities Citizen's Center and a block grant between the City of Poughkeepsie and Trinity UMC funded one half of Mary Keeley's salary as full-time director of the Satellite Center. Marist College provided a student assistant. As the need for information, referrals, direct service and follow-up increased, a second full-time staff member was funded by the Poughkeepsie Community Development funds.
The Emergency Food Pantry opened to provide a three-day supply of nourishing food.
1978
The Children's Clothing Closet was launched at Trinity UMC, later moving to First Congregational Church before settling, under the auspices of Dutchess Outreach, at the Family Partnership Center in 1998.
1982
The Lunch Box opened in the basement of St. Paul's Episcopal Church, Poughkeepsie providing a mid-day meal five days a week, later expanding to include Sunday lunch.