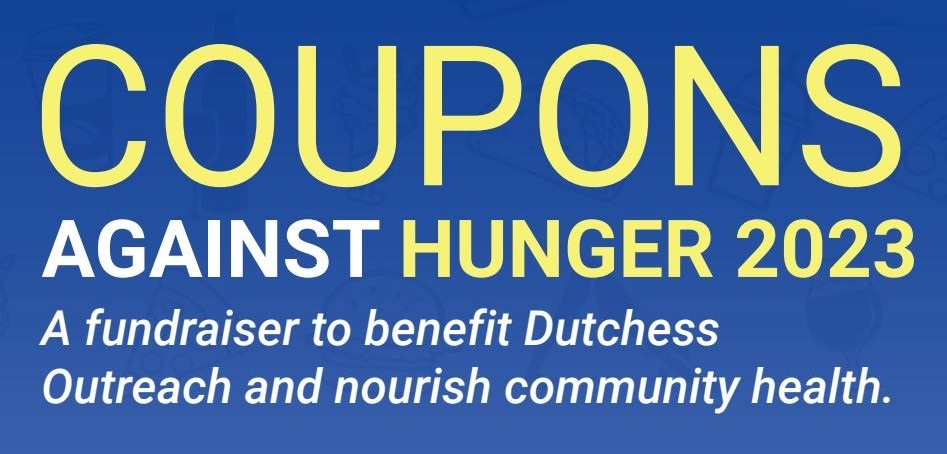 Now through October 1, 2022
From now until October 1, 2022, we are seeking sponsors and coupon providers for our Coupons Against Hunger campaign. To support this important fundraising campaign for Dutchess Outreach please return the form included in the PDF along with your payment or complete one of the online forms below and pay instantly online!
Coupon Provider Brochure_fillable
Submit a Coupon for Coupon Against hunger
Coupon books will go on sale in November 2022 and will be valid for 2023.
All sponsorships and book purchases support vital general operating costs for Dutchess Outreach.
For questions or more information, please contact Jeanne Traugot at jeanne@dutchessoutreach.org