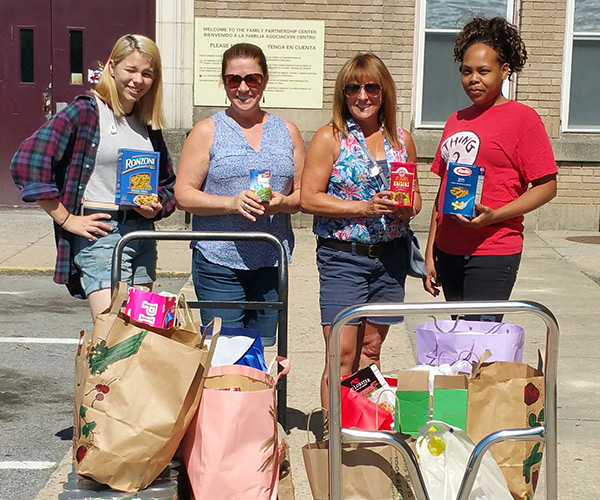 Dear Volunteers,
Thank you for your interest in volunteering with Dutchess Outreach.
Amid the COVID-19 pandemic, we have secured a small, core group of dedicated volunteers that are meeting our volunteer needs.  The fluidity of this pandemic will dictate our needs.  For now, we set.
When and if volunteers are requested, be sure that you are symptom-free, NOT in a "high risk" group, actively in self-quarantine at home and not exposing yourself to large groups as we would all like to remain minimally exposed.
Thank you for your support and interest.
Stay well.
Without our dedicated force of community volunteers, Dutchess Outreach would not be able to provide the range of vital services necessary to the residents of Dutchess County.
Volunteers help us through all of our programs.
From individuals, families, community groups, local organizations and businesses, school clubs, religious groups, and more, there are plenty of volunteer opportunities available.
Looking for a team building opportunity to engage your organization? Make a difference in your community, volunteer as a group!
Check out our Fall Volunteer Newsletter!