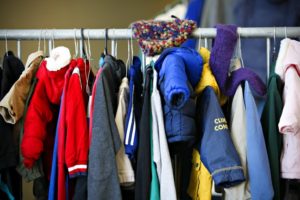 No winter jacket? No problem! Find a Winter Coat Giveaway site near you!
The giveaway will take place at various locations on various dates throughout the County.
We will have a selection of coats of all sizes and for all genders to choose from absolutely FREE of charge!
Winter IS coming, let's make sure you're ready!
DISTRIBUTION LOCATIONS;
Northeast Community Center
South Center Street
Millerton
Monday, November 11
2 pm – 5 pm
Family Partnership Auditorium
29 North Hamilton St.
Poughkeepsie
Tuesday, November 12 & Wednesday, November 13
9 am – 1 pm
Our Savior Lutheran Church
1400 Route 52
Fishkill
Saturday, November 16
9:00 am – 3:00 pm
Church of the Messiah
6436 Montgomery Street
Rhinebeck
Saturday, November 16
10 am – 4 pm
Pleasant Valley Town Hall
1544 Main Street, Route 44
Pleasant Valley
Saturday, November 16
9:30 am – 2:30 pm
Wappingers Falls Village Court                               
2582 South Avenue,
Wappingers Falls                                                                                                      
Saturday, November 16
11:00 am – 3:00 pm
Hyde Park United Methodist Church
1 Church Street
Hyde Park
Saturday, November 23
9:00 am – 12:00 pm