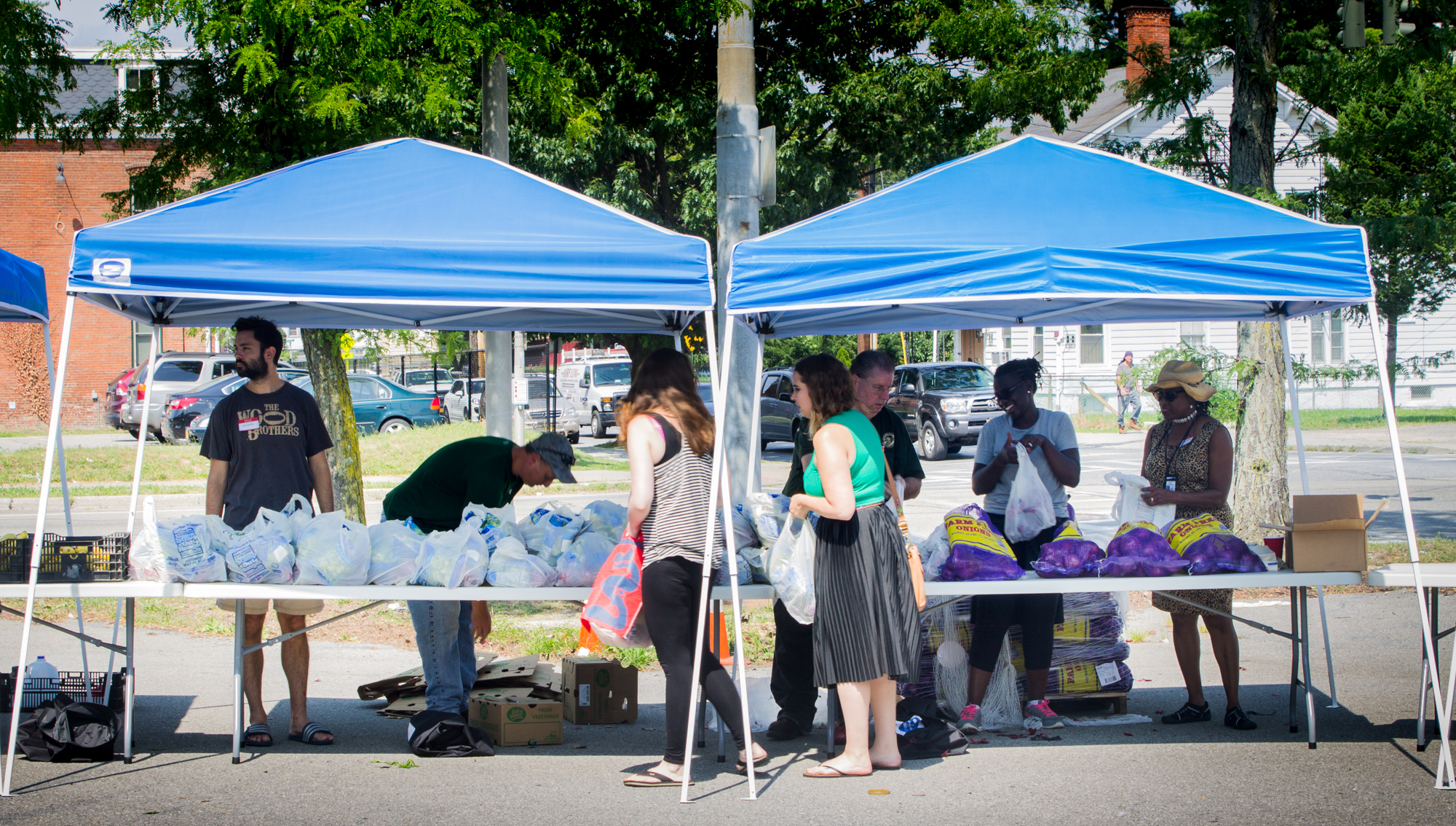 Friday, November 17, 2017
Our final OUTDOOR FREE FARM STAND will be on Friday, November 17. Don't miss out on FREE fruits and vegetables!
FREE PRODUCE EVERY THIRD FRIDAY
The Dutchess Outreach Farm Stand offers FREE produce every third Friday of the month from 2:30 pm- 4:30 pm located in the municipal parking on the corner of the arterial and North Hamilton (The Chance Lot) in the City of Poughkeepsie.
Friday, November 17 will be our LAST OUTDOOR Farm Stand.
Absolutely anyone can come and get free fruits and vegetables and PLEASE BYOB(Bring your own bag)!
 This program is made possible thanks to the Regional Food Bank of Northeastern New York and the Community Foundations of the Hudson Valley.
 Interested in volunteering at our Farm Stand?