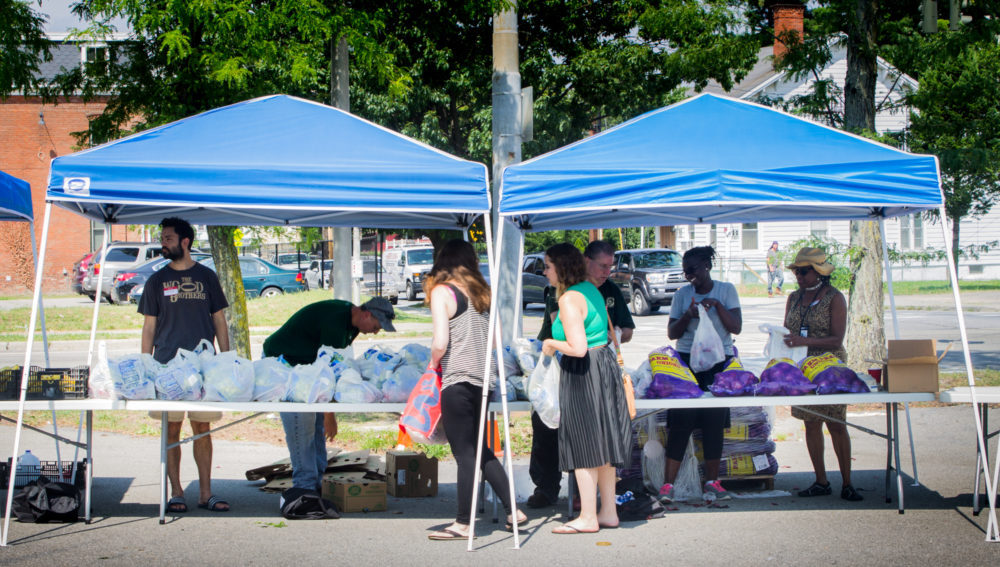 We're back and inside! Join us at the Mid-Huson Civic Center. Don't miss out on FREE fruits and vegetables!
FREE PRODUCE ONE FRIDAY A MONTH
The Dutchess Outreach Farm Stand offers FREE produce every third Friday of the month from 2:30 pm- 4:30 pm and will be located at the Mid-Hudson Civic Center for the winter months.
We're re-opening our Farm Stand on Friday, April 13.
Absolutely anyone can come and get free fruits and vegetables and PLEASE BYOB(Bring your own bag)!
---
This program is made possible thanks to the Regional Food Bank of Northeastern New York and the Community Foundations of the Hudson Valley.
THANK YOU to the Mid-Hudson Civic Center for hosting us.
 Interested in volunteering at our Farm Stand?