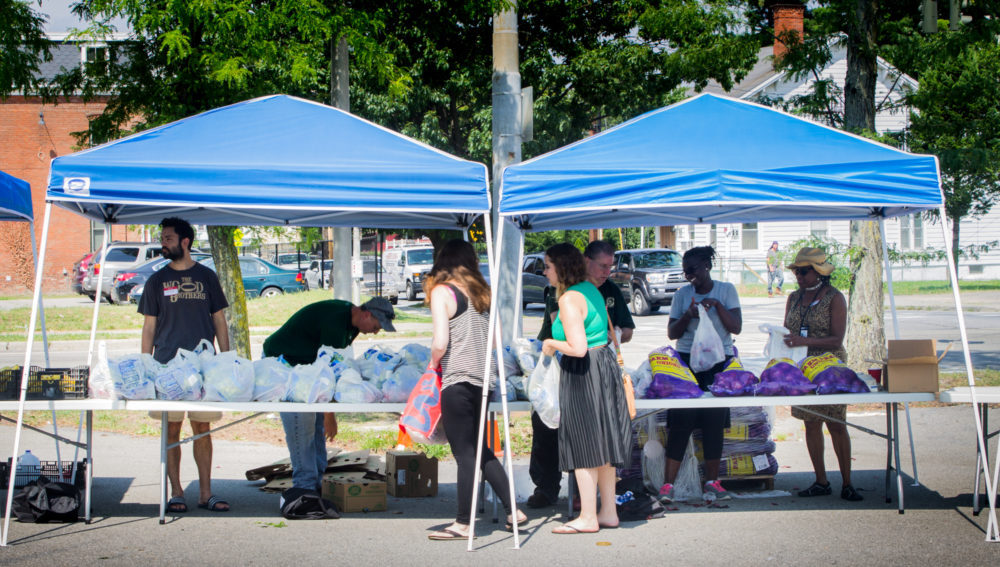 MARCH 20 FARM STAND CANCELLED DUE TO COVID-19.
The Dutchess Outreach Farm Stand is open to ALL. Don't miss out on FREE fruits and vegetables!
FREE PRODUCE ONE FRIDAY A MONTH
The Dutchess Outreach Farm Stand offers FREE produce one Friday a month from 2:30 pm- 4:00 pm.
WE'RE INSIDE FOR THE WINTER:
The Poughkeepsie Trolley Barn
489 Main St. Poughkeepsie, NY 12601
Absolutely anyone can come and get free fruits and vegetables and PLEASE BYOB(Bring your own bag)!
---
This program is made possible thanks to the Regional Food Bank of Northeastern New York and the Community Foundations of the Hudson Valley.
THANK YOU to the Mid-Hudson Civic Center for hosting us during the winter.
THANK YOU to the City of Poughkeepsie for accommodating us during the summer.
 Interested in volunteering at our Farm Stand?