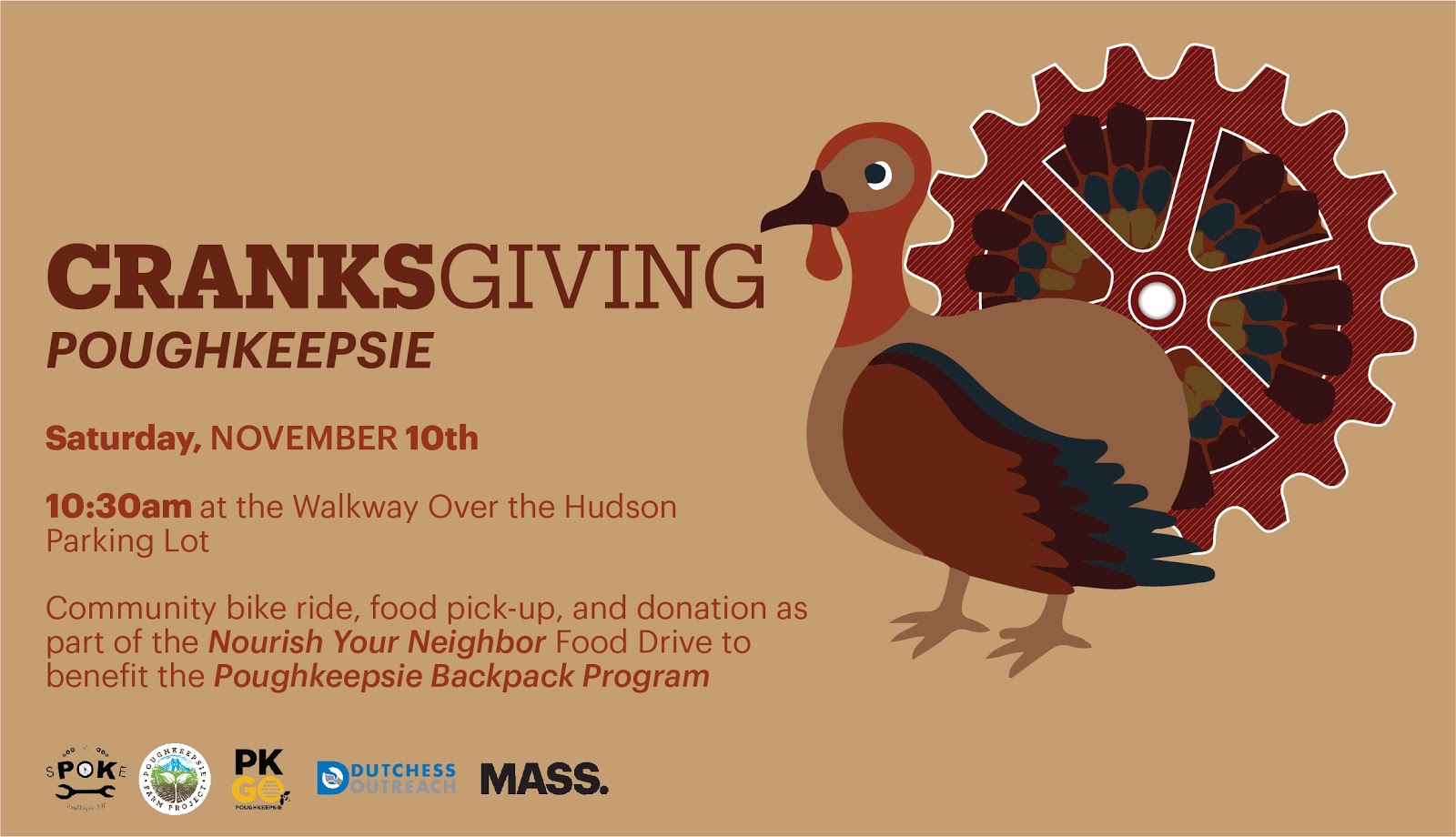 Saturday, November 10, 2018
Friends!
Join us for a special sPOKe/8-ward ride for Saturday, November 10! With inspiration from Cranksgiving rides that happen around the country, we've organized Poughkeepsie's third annual Cranksgiving bike ride.
Starting Location: Walkway Over the Hudson East Side (Poughkeepsie) Parking Lot
Date: Saturday, Nov. 10th
Time: 10:30 am
The details:
Like all 8-ward rides, it's a chance to get together with friends and neighbors and ride through all 8 wards of the City of Poughkeepsie. There will be a handful of stops where group members can if they desire, purchase nutritious non-perishable food items*. The ride will culminate in the delivery of collected food to Dutchess Outreach, where it will supply the Nourish Your Neighbor backpack program, benefiting Poughkeepsie City School District students.
This year there will be a post-ride wind-down at a local restaurant or brewery – location TBD!
Please RSVP on Eventbrite so we have an idea of how many participants to plan for.
*Make sure to bring a backpack if you do not have storage on your bike.
Hope you can join us!
More information on Nourish your Neighbor here;
http://cceorangecounty.org/food/nourish-your-neighbor