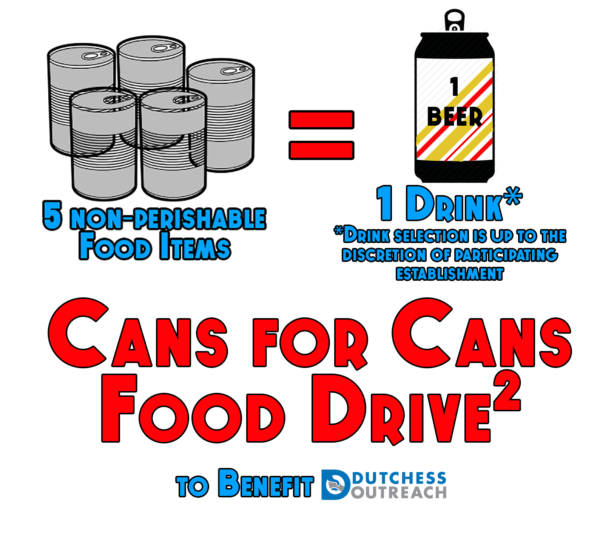 Friday, July 14 - Sunday, July 16, 2017
The CANS FOR CANS food drive brought to you by The Foodstock Fund IS BACK AGAIN!
Friday, July 14 to Sunday, July 16 bring FIVE non-perishable food items to any of the participating establishments listed below and receive ONE complimentary beverage!*
All food collected will be donated to our Food Pantry!
Grab a drink, do some good!
Participating Bars/Restaurants;
Arlington Bar, Exempt Firemens Assn, Junior's Lounge, Darby O'Gills, Juan Murphys, Monkey Maghees, The Derby – Bar & Restaurant, River Station Restaurant, Tavern23, Noah's Ark, "Karens Bar and Grill", the Shamrock Association, The Nuddy Bar and Grill, and Schatzi's Pub & Bier Garden of Poughkeepsie!
*Drink selection is up to the discretion of participating establishment.