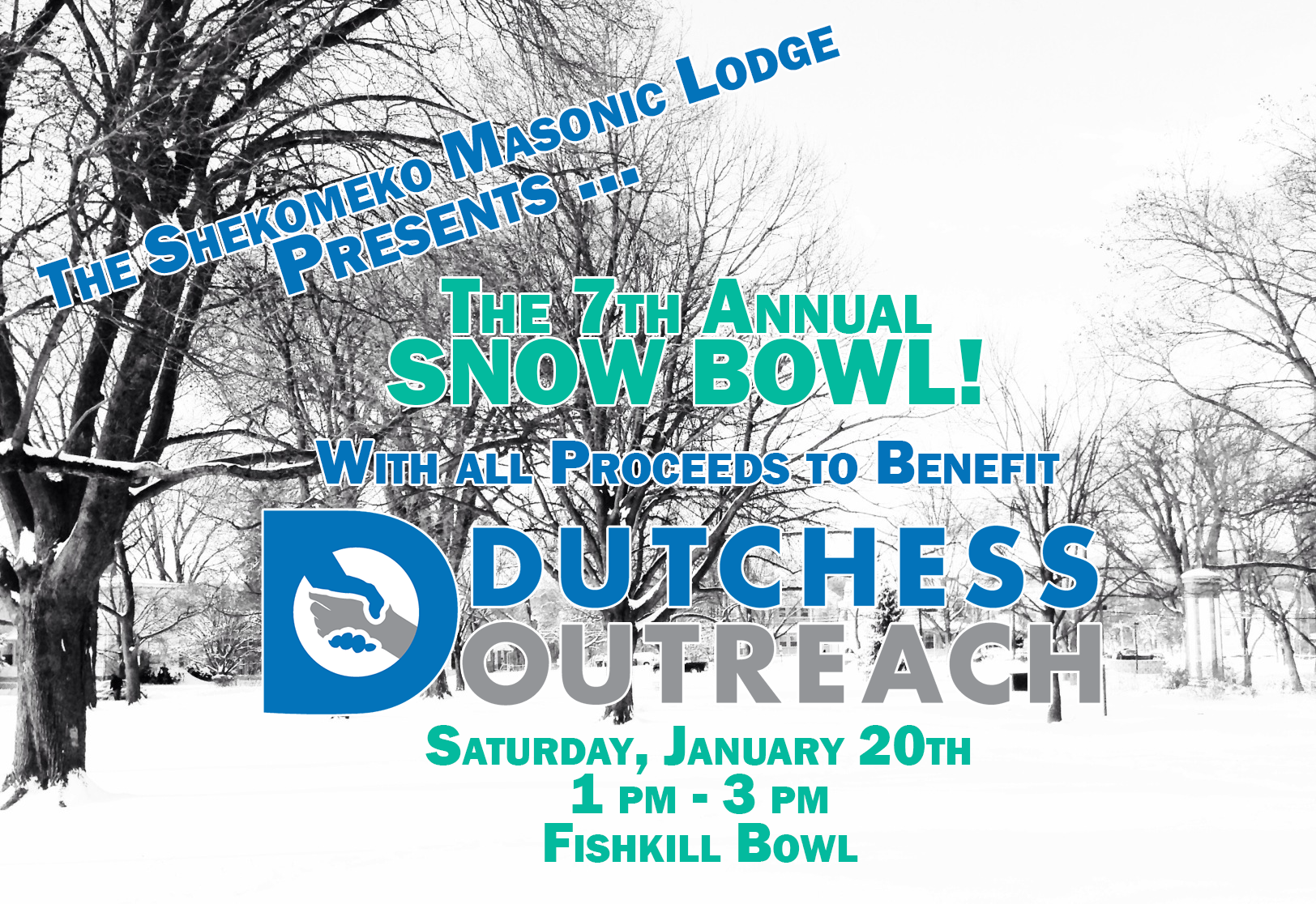 Saturday, January 20, 2018
The Shekomeko Lodge #458 presents the 7th Annual Snow Bowl to benefit Dutchess Outreach!

Come on out to the Fishkill Bowl on Saturday, January 20, for a day of fun for the whole family while supporting the work and mission of Dutchess Outreach!
$15 for 2 hours of bowling, includes a pair of shoes!
Dutchess Outreach acts as a catalyst for community revitalization and exists in Dutchess County as an advocate and provider of hunger and relief services in order to ensure that everyone, regardless of income, has access to fresh, healthy food, and the support they need.